An Oasis Admist the Desert in Tanzania
Tanzania
Local children throwing themselves enthusiastically into the crystal-clear water
Just an hour and a half from Arusha on the Moshi road, with its abundance of bone-rattling potholes lies a small town called Boma Ngombe. Turn off here into the seemingly nothingness of the dusty bush, through a maze of scrawny, thirsty-looking Acacia bushes, a couple of villages where nothing but the lazy lollop of a goat or emaciated cow coaxed gently on by a Maasai shepherd breaks the stillness, you will find a little surprise; a literal oasis amidst an arid desert – a treasure known to the locals as Maji Moto.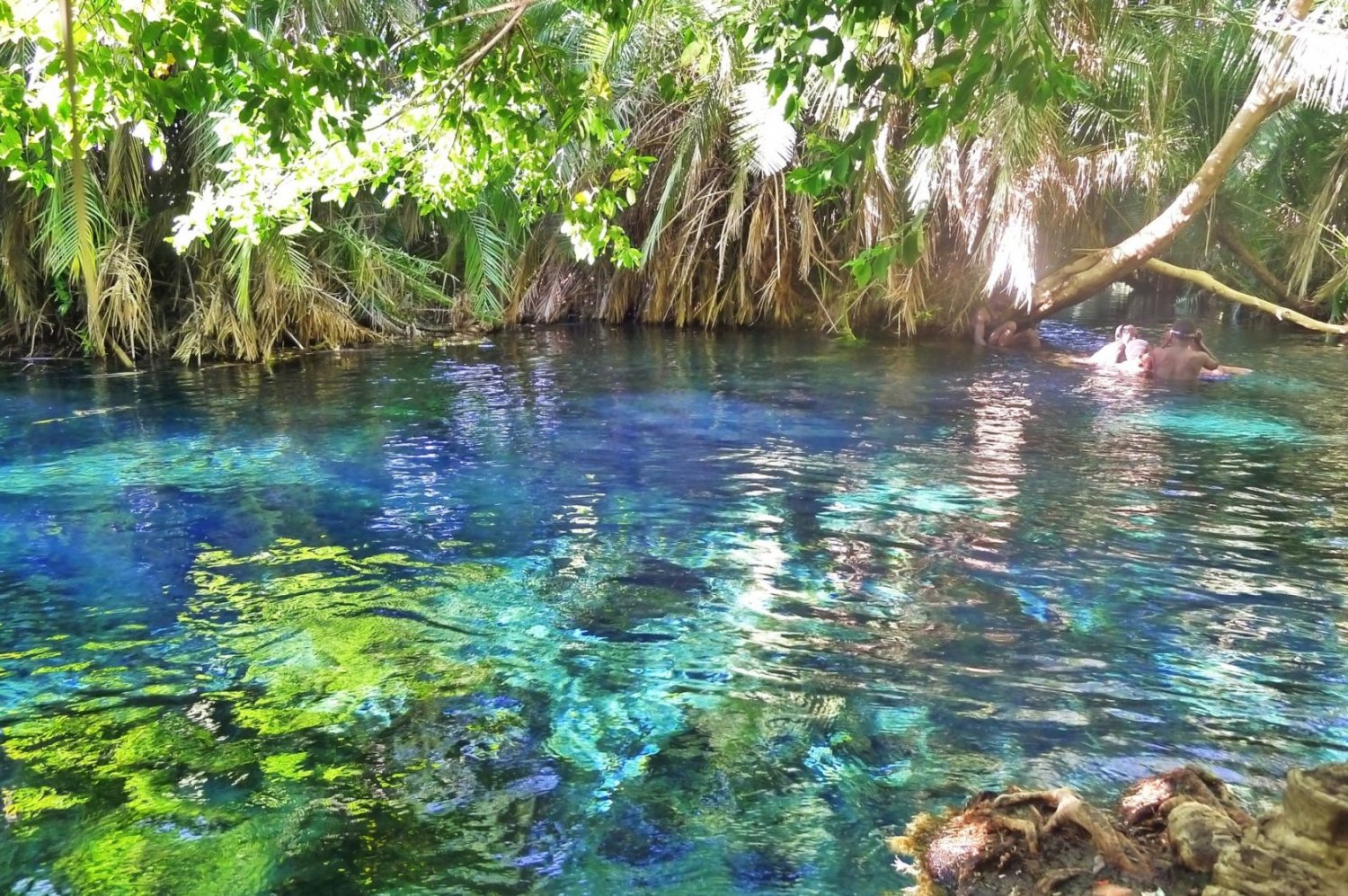 Maji Moto, literally meaning 'hot water' in Swahili, is where a cluster of bowed fig trees and palms embrace an oasis of cool, lush calm – an outlet for an underground spring. Visitors keen to swim but nervous of safety will be comforted by the crowds of local children throwing themselves enthusiastically into the crystal-clear water from the haphazardly constructed rope-swing hanging from an archaic-looking fig tree. Local Maasai, who are known to traditionally distrust clear water, watch on and laugh at the young boys parading their bravado and the young girls coyly splashing in the shallows.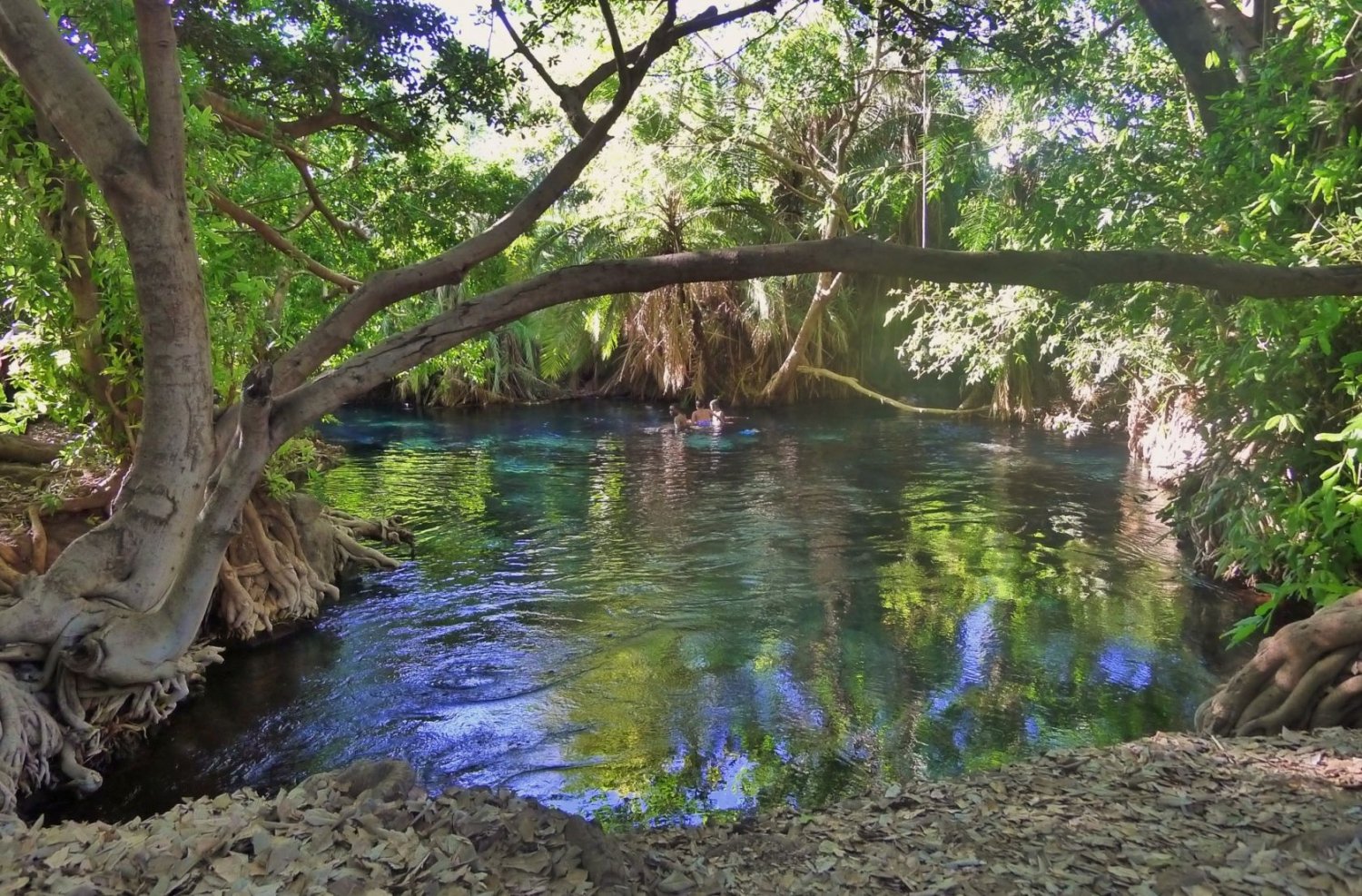 Although named 'moto' meaning 'hot', the water often ranges from cool to luke-warm; a welcome delight following a stifling, sticky journey through the bush. Small Sucking Loach fish swim between the rocks and nibble at your feet as you descend into the refreshing water, and turtles are often spotted basking in the dappled depths. The spring is thought to be crocodile and hippo free due to its depth and steep banks, although further up the river it flows into there has been talk of sightings of the occasional crocodile.
Maji Moto is undoubtedly growing in popularity. From relative anonymity just two years ago, the sight has changed from being virtually empty of Mzungu's (White foreigners) at the weekends to being frequented by small groups of friends and families eager to enjoy this haven of cool calm. For now, the sight remains uncompromised - apart from the odd safari tent, the parked pick-up trucks, the Tsh5000 fee and an enthusiastic local vendor who will try his hardest to cook you up 'chips mayai' for Tsh500, there is little to suggest that Maji Moto is a tourist attraction in Tanzania.
There is something magical about Maji Moto – not only because of its breathtaking beauty but the fact that it boldly contradicts everything we associate with the African bush. One of the attractions in Tanzania not to be missed, it truly is a rare gem in the crown of beautiful Tanzania.